-Contributed to the September 2012 edition of Camelot's House and Home News by Nina del Valle of Superior Designs, a full-service interior design firm.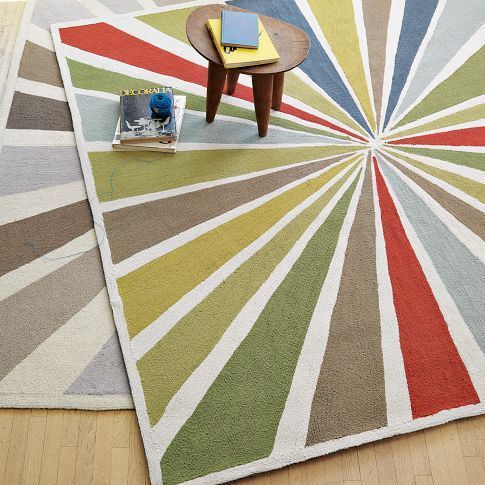 Do you need a little color in your life? Is your bedroom or office feeling boring or stale? Or maybe you simply are looking for a change or means to update your space. It could be as simple as adding a few key punches of color applied the correct way!
There are many ways in which you can integrate color in a room. You can approach it by showcasing an individual piece, such as highlighting a colored accent wall or through a pattern and or color shown in several accessory pieces within a room.
If you choose to integrate color through showcasing an individual piece, I would select one large furniture piece like a red sofa, for example, or a bold geometric patterned area rug that will stand out and dictate the course of the color choices in the room.
One of the easiest ways to infuse color into a room is PAINT! Choose a bright color that has some depth to it and highlight one accent wall in a room. This not only draws attention to that part of the room but can also give depth to the space making it look bigger. If you choose to paint all of your walls with a bolder color go more neutral on the furniture pieces to allow the walls to shine!
A simple way to integrate color in a room is through the coordination of patterns and colors in your accessories. There are many options in which you can achieve this but my favorite is through artwork. One over-sized piece could speak volumes in color as well as reflect your personal style and or life. Several pillows in a mix of florals, plaids, geometrics, stripes, and solids do wonders for integrating color into your space. Also a colored throw draped over a chair or ottoman does the trick. A pretty vase or collectible is another area to spread some color into the right places.
Superior Designs
Nina delValle
Santa Clarita, California
Office 661.252.5946
Cell 661.713.9800
Fax 661.252.2531